BBC BLASTED FOR GIVING CLIMATE CHANGE DENIERS EQUAL AIR TIME
The BBC is getting schooled in how to cover science. A progress report from an independent body the BBC Trust, says the public broadcasting service shouldn't be giving equal airtime to climate change deniers and others who are on the "scientific fringe."
The BBC said in a statement that they are "committed to impartial and balanced coverage of climate change."
We're guessing this sits well with our next guest who challenges the science of climate change.
DR. TIM BALL, AUTHOR, "THE DELIBERATE CORRUPTION OF CLIMATE SCIENCE"
The Deliberate Corruption of Climate Science
is now available from
Kindle
or
http://www.amazon.com
– See more at: http://drtimball.com/#sthash.NBgxnA1s.dpuf
+++
The Bill Good Show broadcasts 8:30am to noon, Monday to Friday.
thebillgoodshow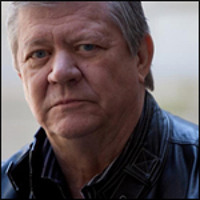 http://www.cknw.com/audio-vault/
Follow cknwnewstalk980 and others on SoundCloud.
Sign up for SoundCloudSign in
newstalk